MSDIS Web Services
MSDIS provides web services for mapping and imagery using ESRI Arc GIS server. These services can be consumed over the internet in various mapping applications. This method of serving data is particularly useful for imagery because consuming a service avoids the need for third party users to obtain and locally store very large raster imagery files.
How to connect to MSDIS Imagery Services Using ESRI ArcMap (PDF Version)
In ArcMAP, click "Add Data".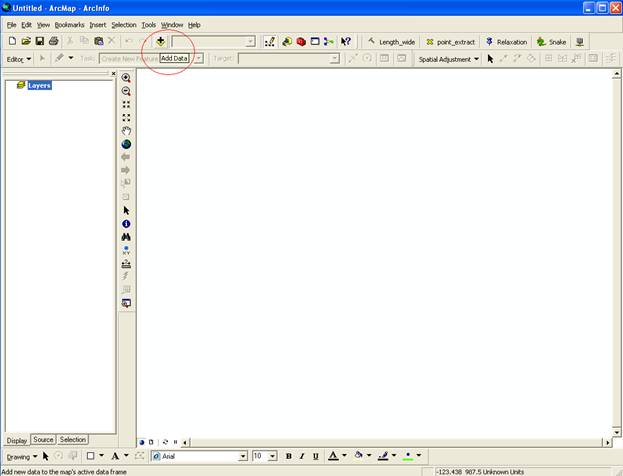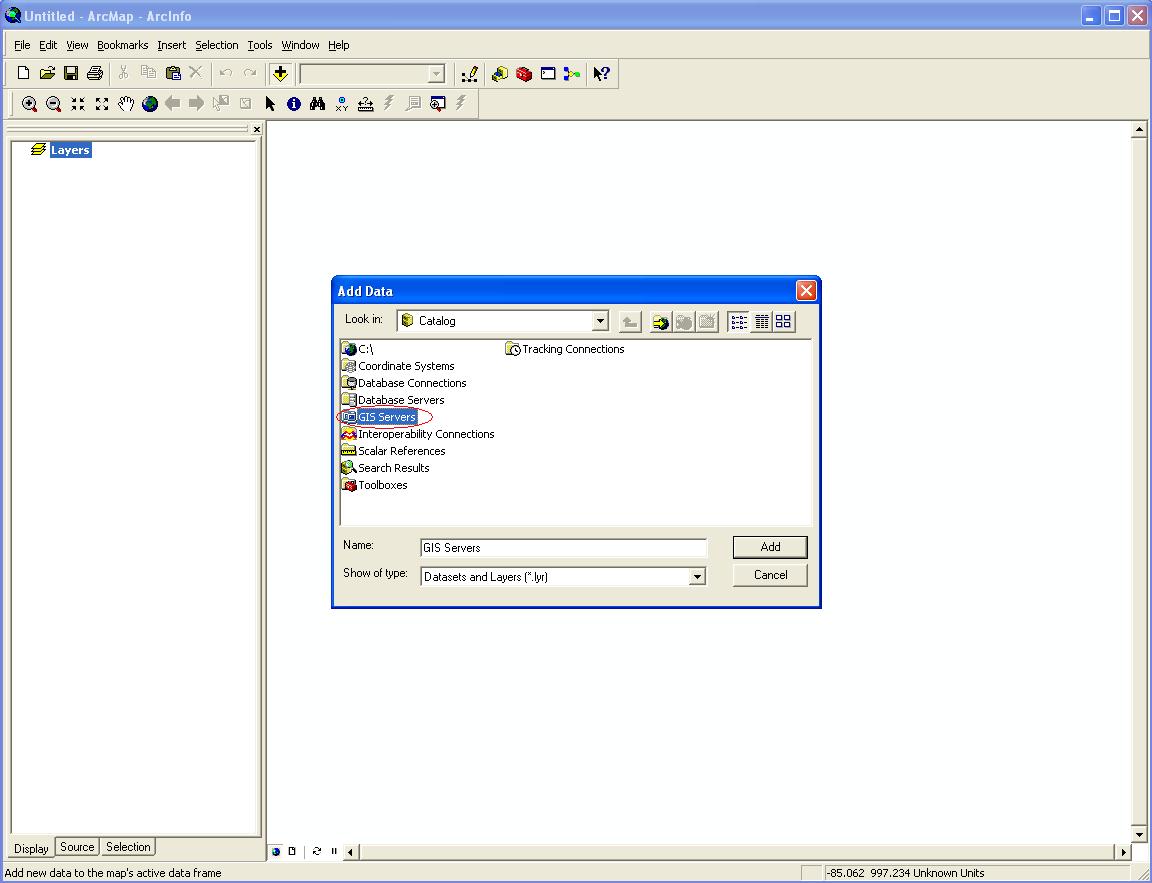 Click "Add ArcGIS Server", A new window will popup, choose "use GIS services" and click "next"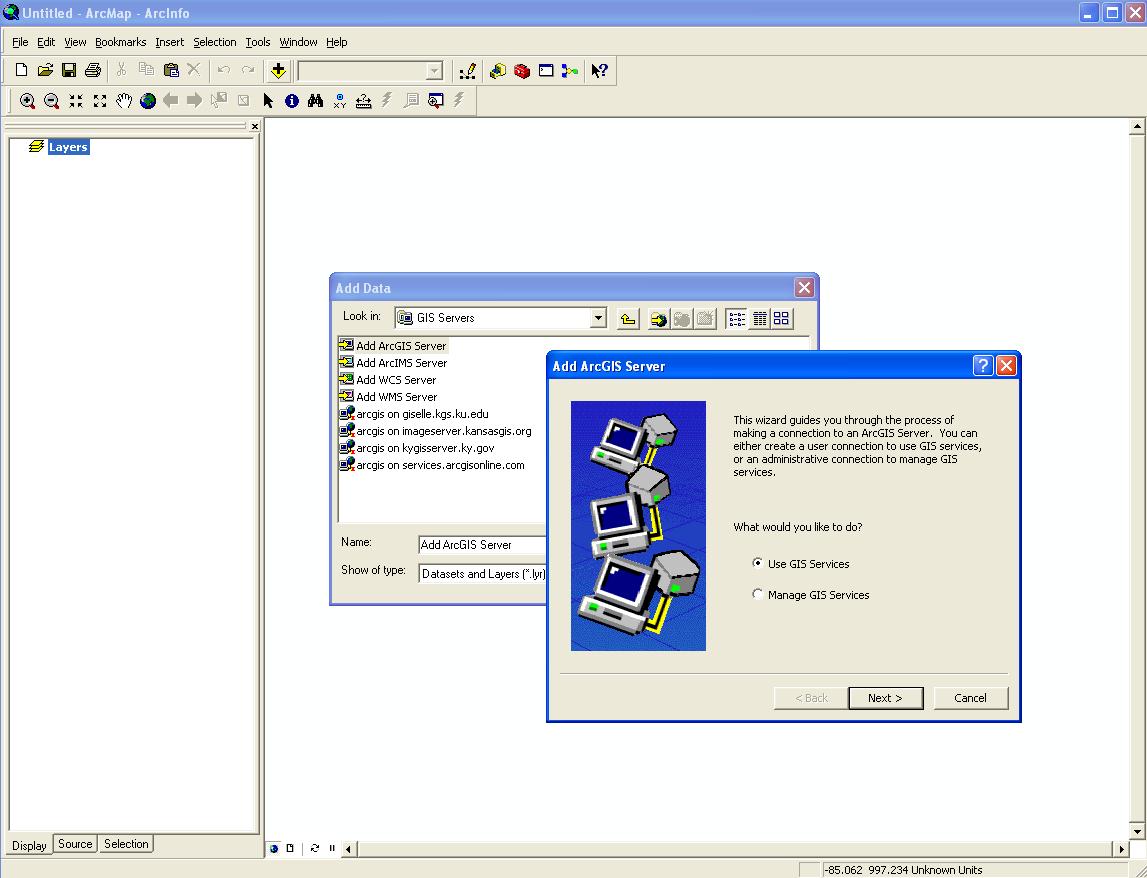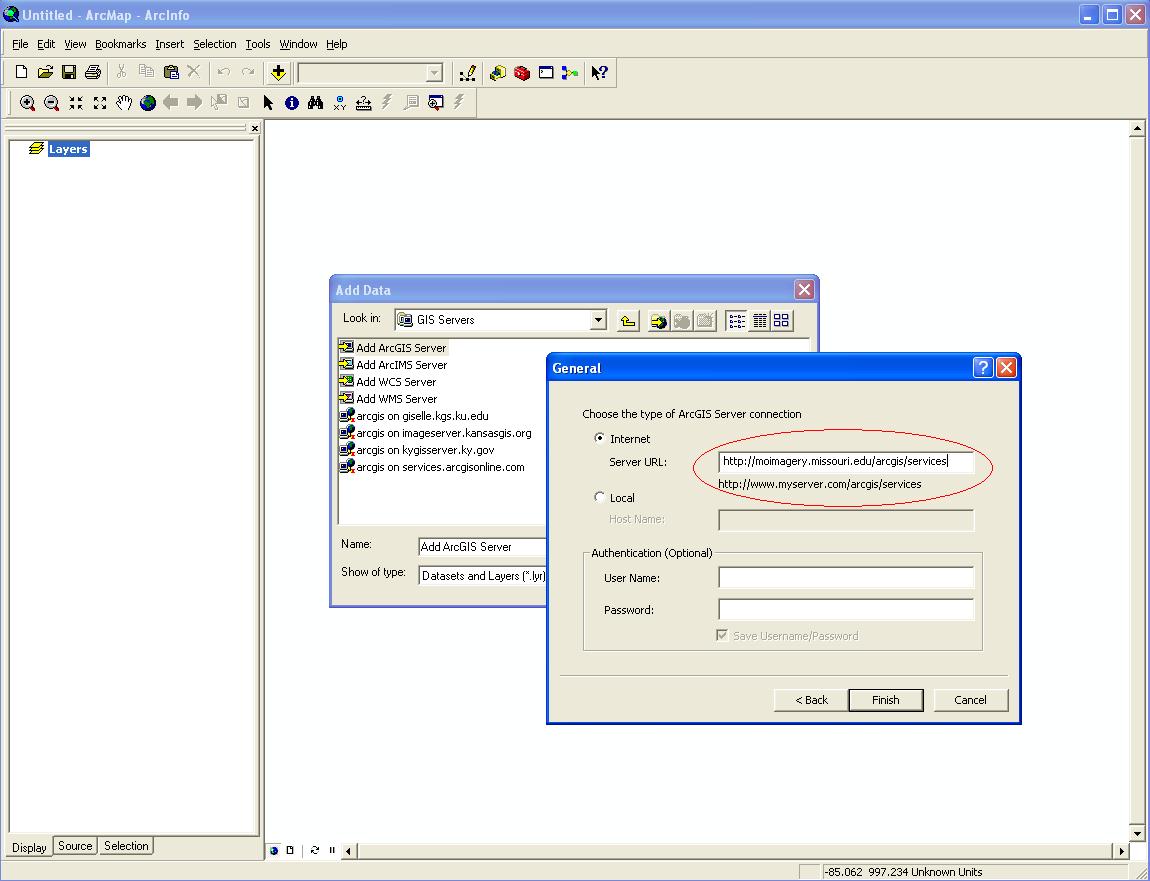 Double click "arcgis on moimagery.missouri.edu"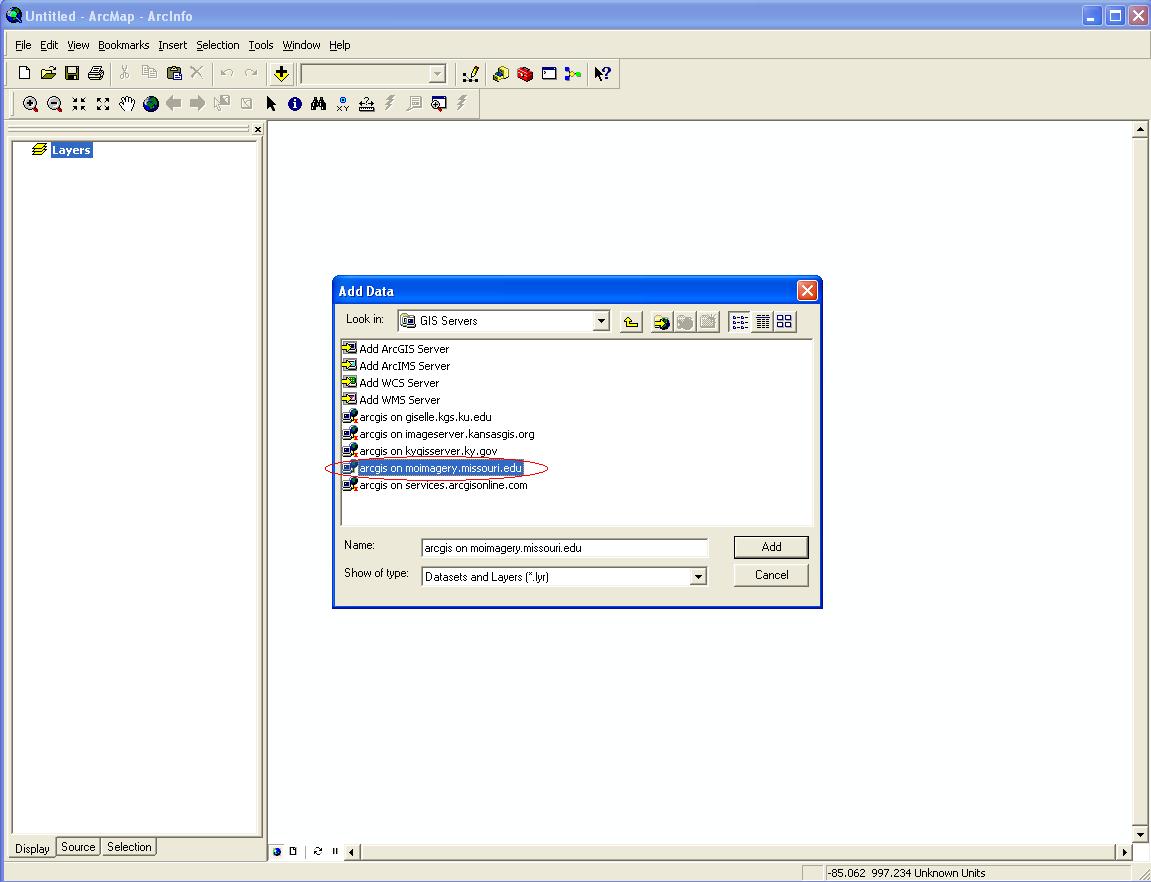 Double click directory "MSDIS"
Select the service and add them to ArcMAP.
(For ArcGIS 9.3 users, you may want to change the transmission compression to JPEG or LZ77 in layer properties to have faster speed.)